by Sunelle
|
Last Updated:
07/12/2021
If you've dived into the Amazon Kindle world, you may wonder how to organise Kindle books. You can choose from several options, whether you're using a Kindle device or managing your Kindle content within your Amazon account, such as,
Sorting by age, title, or type of document
Creating Kindle Collections, which are essentially folders
Building reading lists
Removing or deleting books you no longer want on your device
Deciding how to organise Kindle books is a personal choice — there's no wrong answer. If you have large libraries of books, organising your Kindle books can help you see what books you have available in a simple way. Let's take a detailed look into the different organisation options!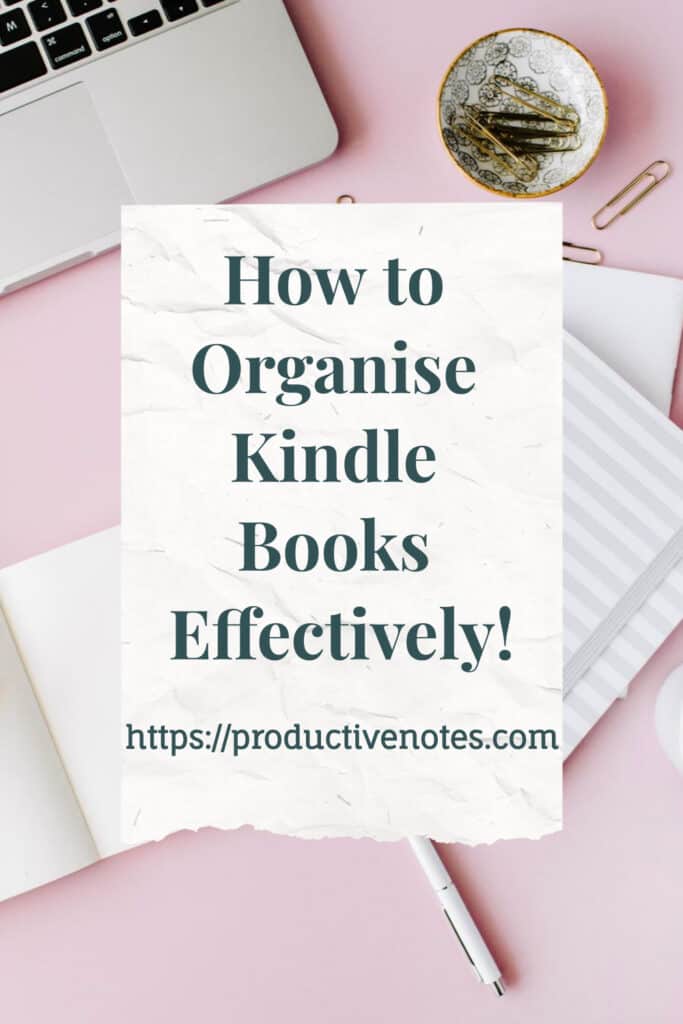 How can I filter or sort my library?
Regardless of the Kindle models or type of Kindle you use (such as a Kindle Paperwhite, Kindle Fire or a Kindle Oasis), your Kindle home screen on your device will show your Kindle library. The drop-down menus will show you a variety of options. When you tap on "your library," you'll have easy access to the sorting and filtering options.
Filtering library results
Under 'filters', you'll be able to narrow down your library with the following criteria:
Read
Unread
Books
Comics
Samples
Periodicals
Docs
Collections
Sorting library results
The easiest way to see what books you have available is to use the sorting option. The sorting option will show you how to organise Kindle books by:
Grid
List
Recent
Title
Author
Collection
Creating a Kindle collection
On your home page or in your Kindle library, you'll see a three-dot icon in the top-right corner. That drop-down menu will have the option to "create new collection". Once you tap collections, you'll receive a prompt to name your book collection. You can name the collection anything you'd like. Here are some examples of what to name your collections:
favourite authors,
free Kindle books
favourite authors
book samples
Kindle Unlimited books
You may prefer creating collections per genre, such as non-fiction books, or type of book. How you create your folder structure is entirely up to you. After you name your collection, your Kindle device will open a list view of your books to allow you to choose what ones should go in your collection.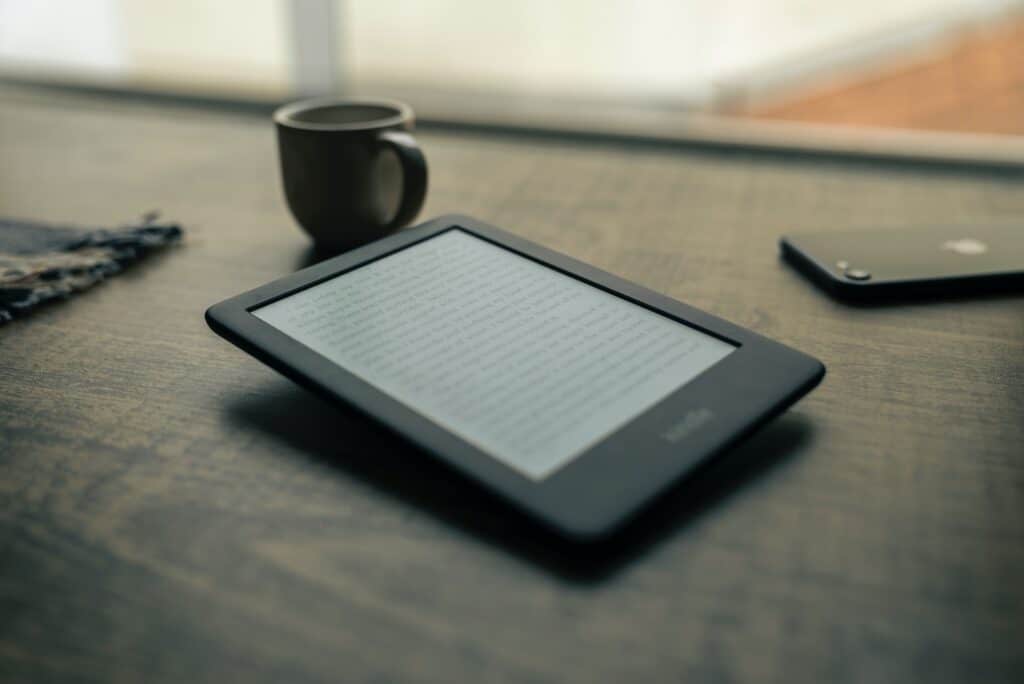 Removing a Kindle collection
Your Kindle device can also get cluttered with digital books like your physical bookshelves. You can remove books from your Kindle individually by finding them in your library and clicking on the three-dot button on the bottom left of the book cover.
For faster book removal, you can remove an entire collection in the same way—by tapping the three docs on the bottom of the icon for your Kindle collection and tapping delete.
Adding a book to a Kindle collection
When you have an existing collection, you'd like to add your next book; select the three dots on the lower right corner of the cover and select the "add to collection" option.
Creating Reading Lists
Your reading list differs from your Kindle collections in that you don't need to own the book for it to go on your list. The list can be your "to be read" or TBR list. When you see a book in the Kindle store, whether in your web browser or the Kindle app, adding it to your wish list will add it to your reading list. If you link your Goodreads account to your Amazon Kindle account, anything you've marked as "want to read" will also appear in this list. Your reading list plays a significant role in how to organise Kindle books by keeping the books you want to read but haven't bitten the bullet on yet separate from your main library.
Tip: Samples you download will show up in your reading lists, so you can easily purchase your next new book!
How to remove books from your Kindle device
Another great way to keep your Kindle content organised is by removing books you no longer want on your device. Consider if you want to remove books you've finished and won't be rereading soon or samples you read and decided not to finish. Press and hold the cover or select the three dots in the bottom right corner and select "remove" to delete a single book.
Tip: No need to worry about the book being "deleted"—the term "remove" is critical here as you can restore the removed title to your Kindle device later if you decide to reread or let a family member read it.
How to restore a previously removed title to your Kindle library
If you're ready to reintroduce a title to your Kindle library, go to your books' library on your device. Select "all" instead of "downloaded". In the "all" section, you should see any titles you have not yet downloaded to your device. Once you tap on the chosen book's cover, it'll start downloading itself to your device again!
Removing and reading books as needed is very handy when you have a lot of books to make your way through—this option helps the (usually fantastic) masses of books from being too overwhelming.
How to delete books permanently from your Amazon Kindle
Tread cautiously with this option, but you can permanently delete a title from your Amazon account if you so choose. Visit the Amazon website and navigate to the settings page for "Manage Your Content and Devices".
Find "Your Content", where you'll find a list of all the titles you've purchased. If you want to delete a particular title, you can do so with the drop-down menu when you find the title in question.
You'll need to confirm the deletion, as you won't be able to restore this title without purchasing it again if you go this route.
How to organise Kindle books on the Kindle Cloud or Kindle app
These tips on keeping your Amazon Kindle books organised do not apply to the Kindle Cloud site you can access via your web browser. 
However, these features and options are usable within the Kindle app on your iOS or Android devices. Any changes you make to your Kindle library's organisation on the Kindle app will show on your Kindle device the next time it's powered up.
Sources:
8 Ways to organize kindle books in your library